Design & Administration Team
Susan Opton, MCH
Owner, Design Director, Horticulturist
Landscape designer and Massachusetts Certified Horticulturalist, Susan Opton is a graduate of The Landscape Institute of the Arnold Arboretum of Harvard University and practices private landscape design and consultation for residential and commercial projects nationwide. She is an active member of APLD, MNLA, ELA, NEHLDA, ASLA and is a COGdesign advisory board member. Susan has owned and managed Terrascapes since 2002.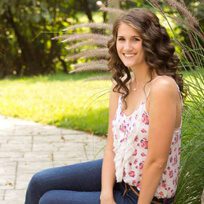 Emma Tizio
Senior Landscape Architect
Emma has worked as a designer and installation project manager with Terrascapes since 2014. She earned her degree in Landscape Architecture from Penn State University. With a keen interest in horticulture, Emma also occasionally crosses over to work in our garden maintenance division. Her personal interests include fishing, graphic design and insects.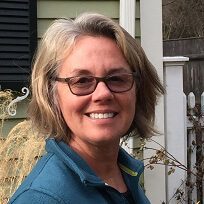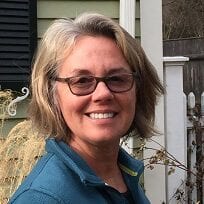 Diana Simon, MLCP
Senior Landscape Designer, Project Manager & Garden Educator
Diana works for Terrascapes as a designer and horticulturalist. She has a landscape design degree from the Boston Architectural College and is also a graduate of the Green School. Diana is a certified Master Gardener. Diana's interests include permaculture design, sustainability, and edible gardens. Her dream is to own her own plant nursery.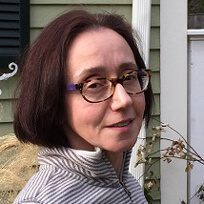 Anna Papok
Staff Landscape Architect & Project Manager
Anna has been a landscape designer for Terrascapes since 2013. She earned her degree in architecture and has worked in landscape design for over 15 years. Anna has an art background and is a talented illustrator and sketch artist. In her free time she enjoys gardening, walks, garden tours, and spending time with her family.
Lynne Butler
Staff Landscape Designer & Project Manager
Lynne is a recent addition to Terrascapes. She has a Bachelor of Science degree in Plant & Soil Science from UMaine, Orono, and is a graduate of the Landscape Design program at the Radcliffe Institute. Born and educated on the East Coast, she spent 22 years in Los Angeles designing residential projects for a variety of clients. Lynne is thrilled to be back in New England, designing with the native palette in traditional settings. She is an American Rose Society judge of new rose varieties. A good day for Lynne is spent in a native, woodland garden, a formal rose or herb garden, or sipping tea in a traditional Japanese garden.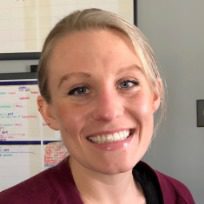 Brooke Morin
Landscape & Project Management Coordinator
Brooke is the newest member to our design project management team. She was formally our office manager and also was integral to the container design team. She graduated from Wentworth Institute of Technology with a degree in Business Management in 2017.
Fine Gardening Team
Terrascapes Fine Gardening Team
Front Row: (left to right) Hannah, Lynne
Second Row:  (left to right) Courtney, Sarah, Brooke, Julianna
Back Row: (left to right) Michael, Jake, Scott, John