After relocating from a large Wellesley home into this 1500 square foot Dedham townhouse built in 1820,  our client wished to transform the remaining 1500 square feet of land into a lush intimate outdoor dining and entertainment space. As an avid gardener she was also looking to expand as much of the remaining areas into a gardening haven.
An existing worn out deck was removed and replaced with a natural bluestone patio surrounded by a New England roundstone terrace wall and ornamental flowering trees and shrubs. The historical nature of the property influenced the design to showcase a vintage granite cobblestone pathway punctuated by a neighbor friendly moongate at its entrance, expressing the open and friendly nature of the client.  New planting beds were quickly brimming with fresh foliage and flowers, brightening and softening the unique stonework of this secluded urban oasis.
Back Yard • Before & After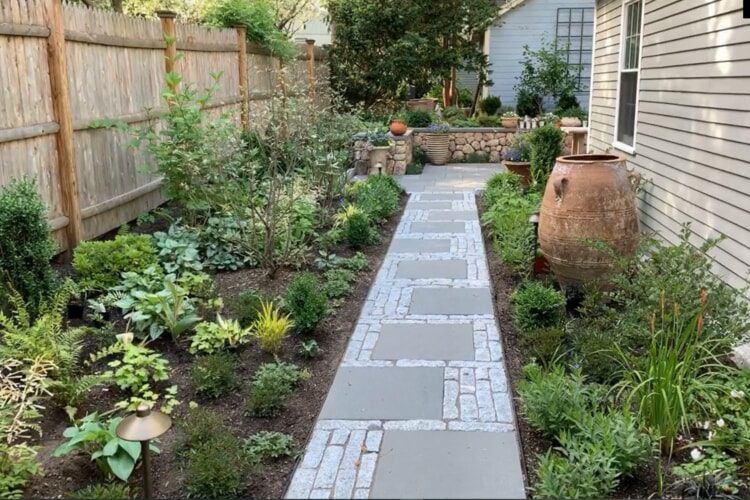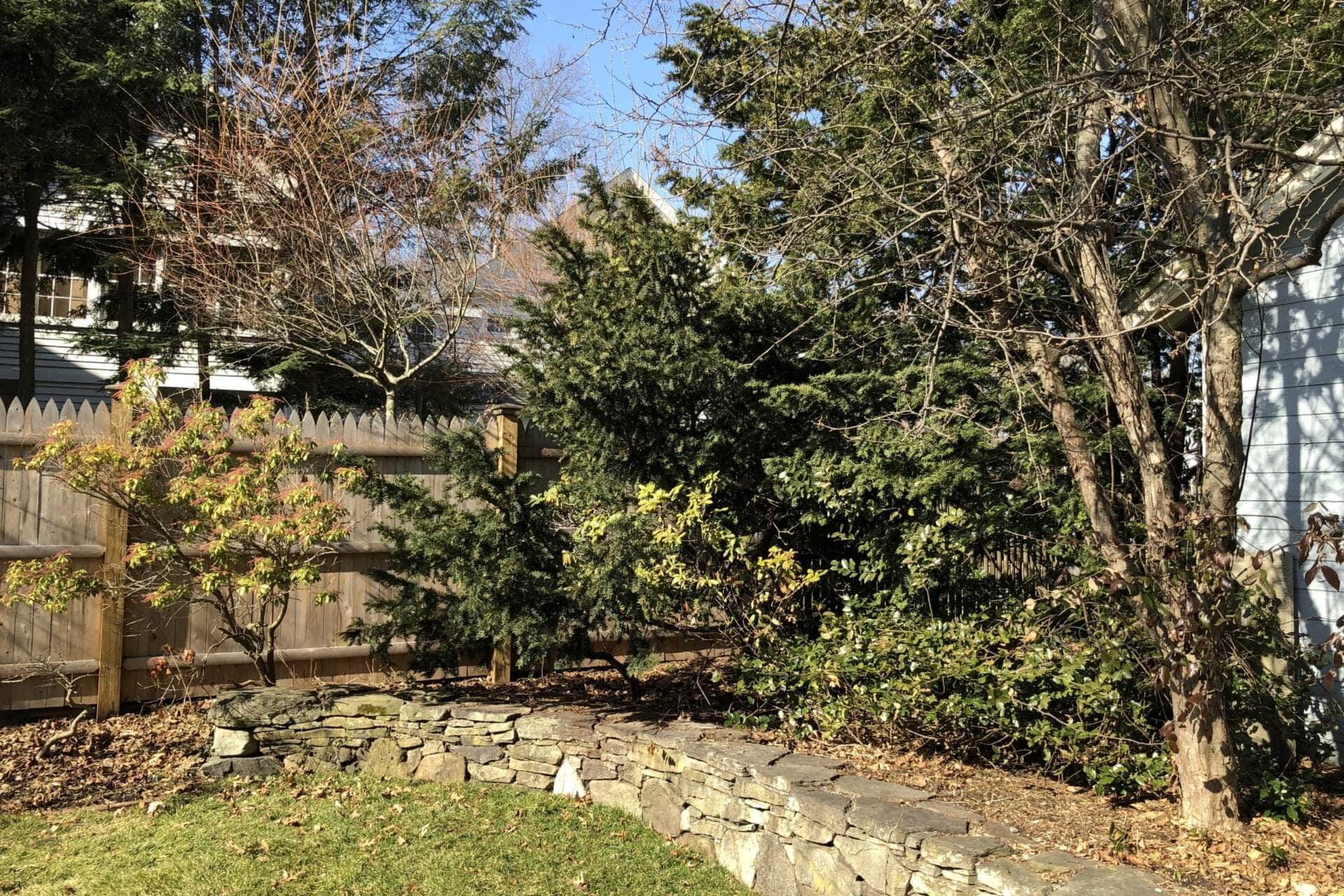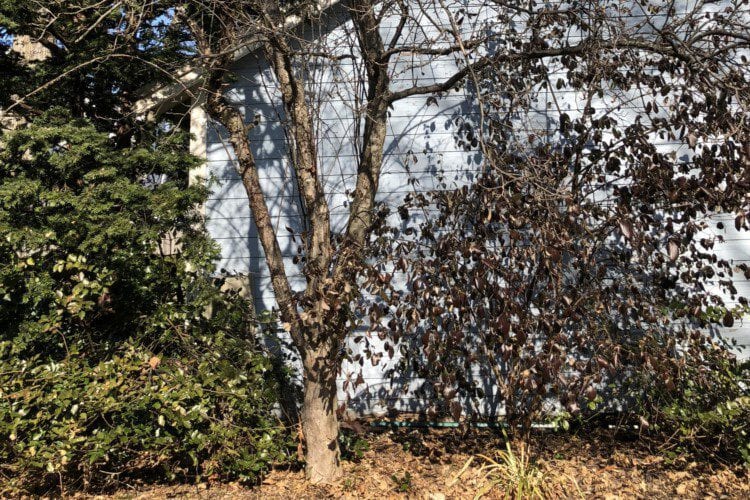 Share this Page, Choose Your Platform!